Maestro 15/60ML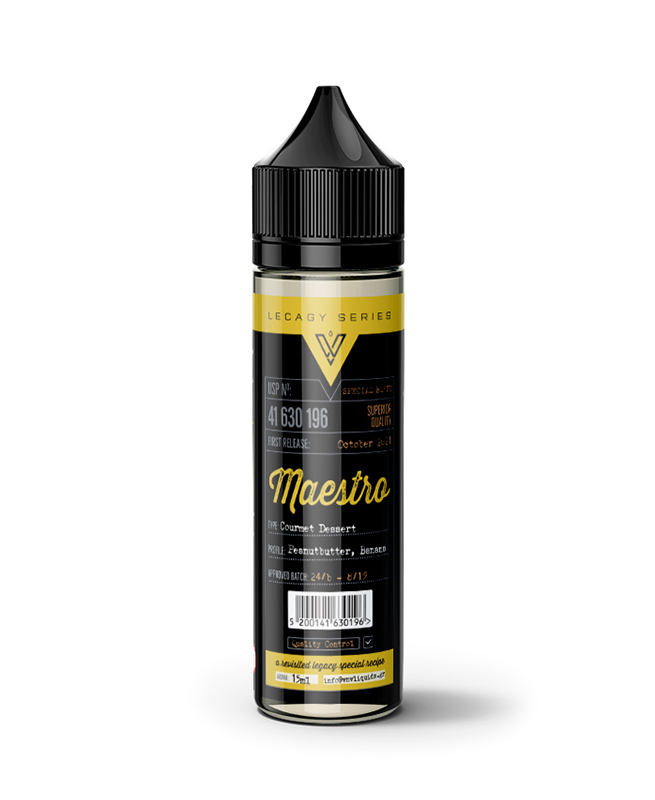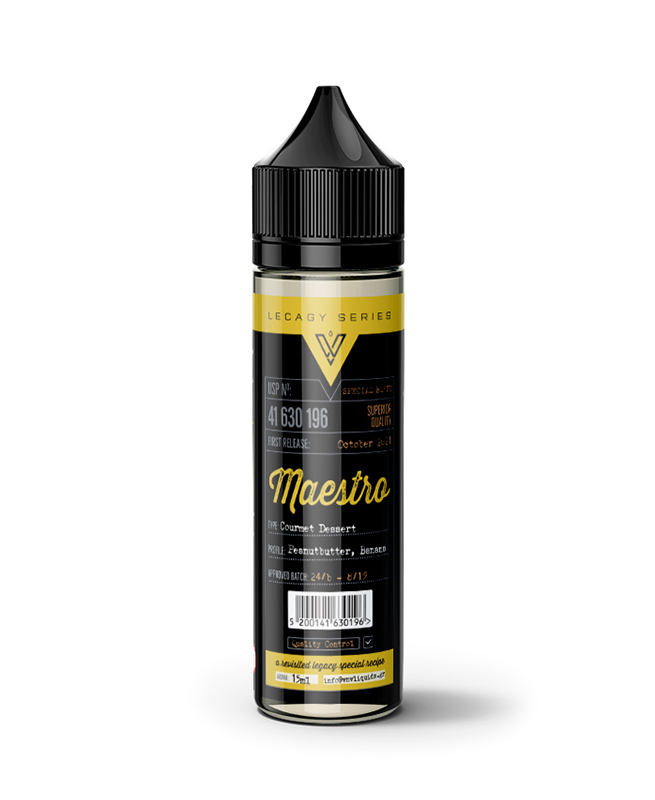 A one-time price of
€13.90
will be added to your order.
Προτεινόμενη Τιμή Λιανικής / Recommended Retail Price  13.90€ 

GR: Στρώσεις φυστικοβούτυρου πάνω σε γευστικά κομμάτια μπανάνας, "ντυμένα" με μια ανεπαίσθητη πινελιά καπουτσίνο. Η πρεμιέρα της νέας σειράς Legacy της VnV!
---

EN: Layers of peanut butter on top of delicious banana chunks, soaked with a subtle touch of cappuccino. The debut of VnV's new Legacy Series!
---
IT:
---
5200141630196
---
Μακριά από παιδιά.
Tηλ. Κέντρου Δηλητηριάσεων: 210 7793777
Keep out of reach of children.
European Emergency Tel.: 112
---
SDS - ΔΔΑ
26232sd_-_VnV_Liquids_–_Maestro_1_(GR)