Craven Customade Amboyna 12/60ML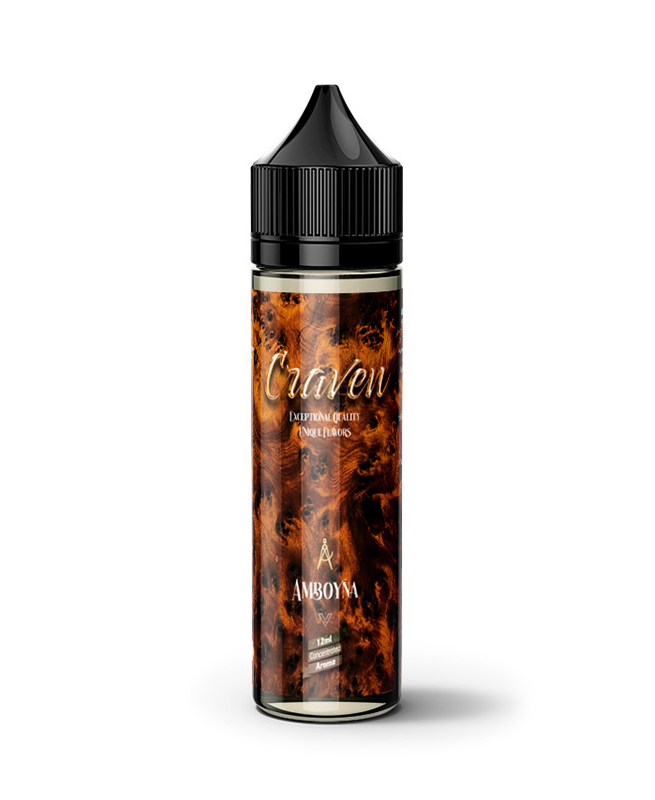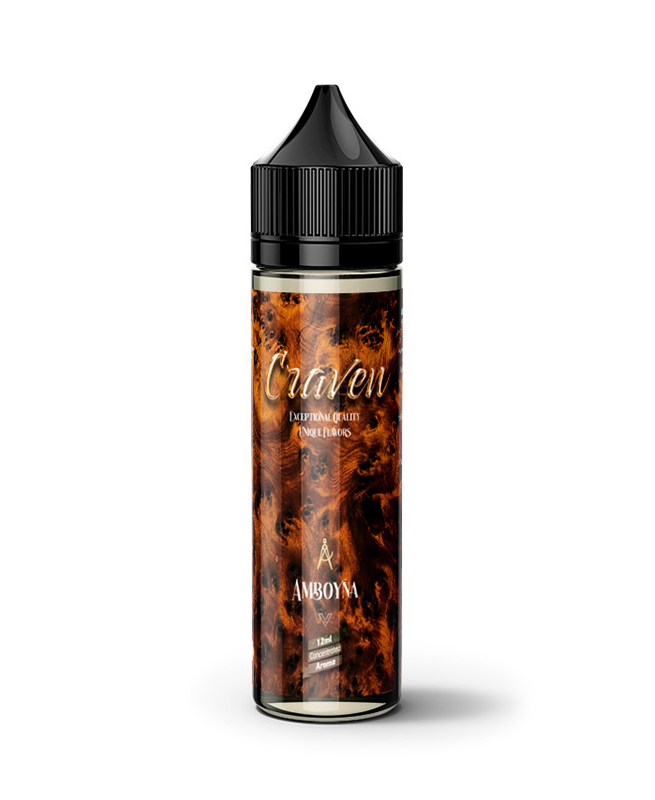 Προτεινόμενη Τιμή Λιανικής / Recommended Retail Price  11.90€ 
Μια συνεργασία με την Craven Customade Mods!

GR: Το μεγαλείο της απλότητας κρύβεται στις λεπτομέρειες: Λαχταριστό και τραγανό γεμιστό μπισκότο που θα σας φέρει έντονες αναμνήσεις, συνδυασμένο "πονηρά" με αυθεντικό φυστικοβούτυρο.
---

EN: 
---
5200141630271
---
Μακριά από παιδιά. Tηλ. Κέντρου Δηλητηριάσεων: 210 7793777
Διάθεση του περιεχομένου/περιέκτη σύμφωνα με τους τοπικούς/περιφερειακούς/εθνικούς/διεθνείς κανονισμούς
Περιέχει 4-υδροξυ-2,5-διμεθυλοφουραν-2(3H)-όνη. Μπορεί να προκαλέσει αλλεργική αντίδραση.
Keep out of reach of children.
Dispose of contents/container in accordance with local/regional/national/international regulations.
Contains 4-hydroxy-2,5-dimethylfuran-2(3H)-one. May produce an allergic reaction.
---
SDS - ΔΔΑ
28449sd_-_VnV Liquids – Craven Amboyna_1_(GR)